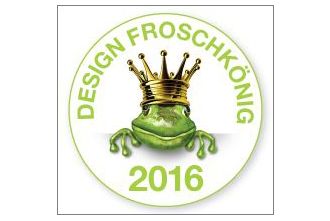 The Design Frog Prince is awarded every year at the BIOTOP Partner Event, and it awakens the ambition in every pool builder to take first prize in at least one of the three categories with their best project. All projects submitted for this year's award can be viewed on the contest bulletin board. The international jury agreed that all submitted projects showed "high quality in their implementation" and possessed "consistent excellent quality of craftsmanship".
But the competition is stiff indeed. More than ever before, the "old boys" among the participating BIOTOP Partners are not shoo-ins to win. The jury was very strict with their evaluations and made certain to consider each submission from every appropriate angle for their assessment, leaving nothing to chance.
RECORD-BREAKING PARTICIPATION
36 projects in all were submitted in the three categories "Living-Pool", "Natural Pool" and "Modification and Renovation" – and if the submission deadline had been extended, there would have been several more. The number of submissions in the category "Living-Pool" set a new record: 20 top-class projects vied for this prize.
AWARD CEREMONY
The nominations by the jury have reduced the field to four finalists in each category. In the course of the Partner Event, the winners will be voted by the event participants. Furthermore, the Press Frog Prince chosen from all entries in all categories by a separate jury composed of specialized journalists will also be awarded.
We would like to thank the international jury of experts: